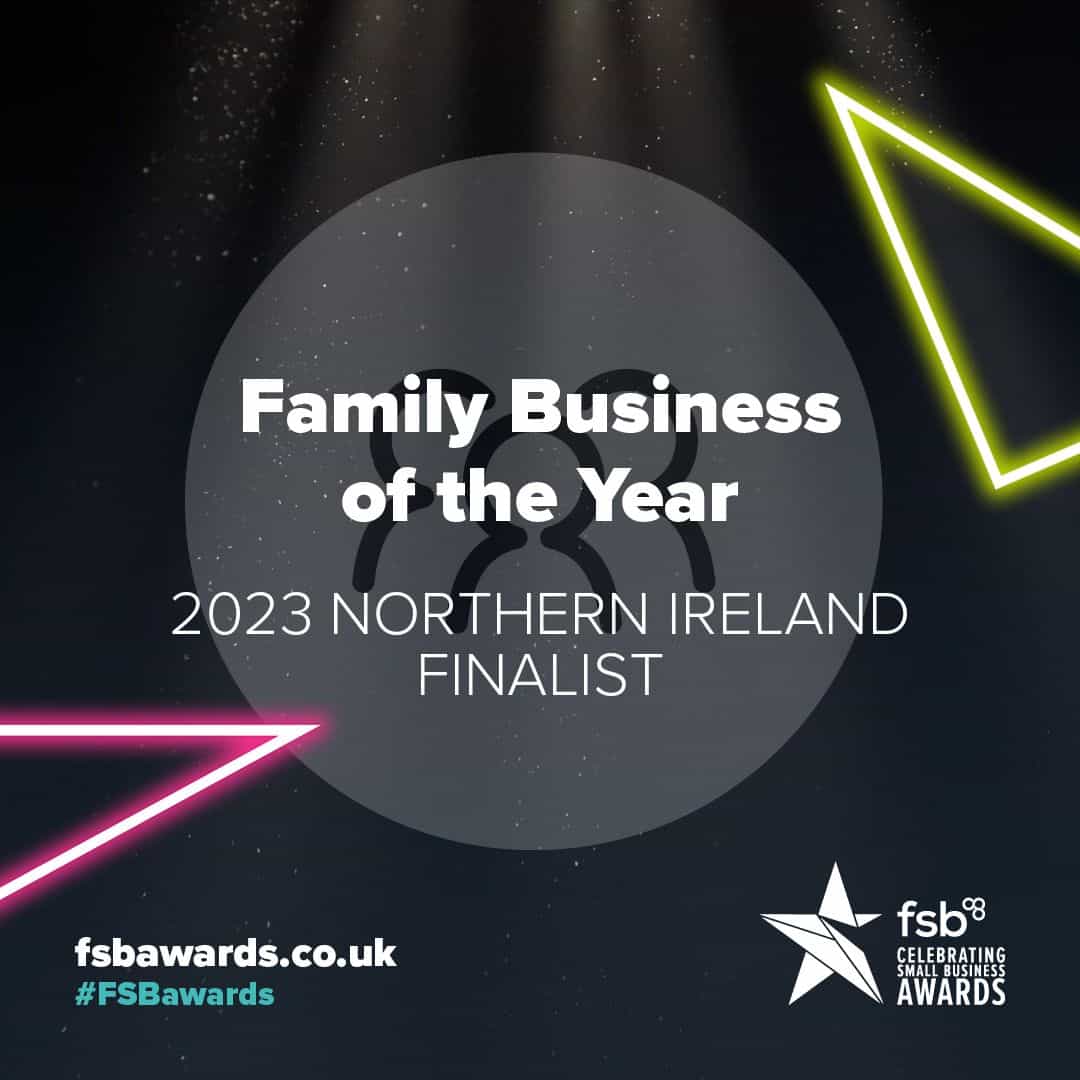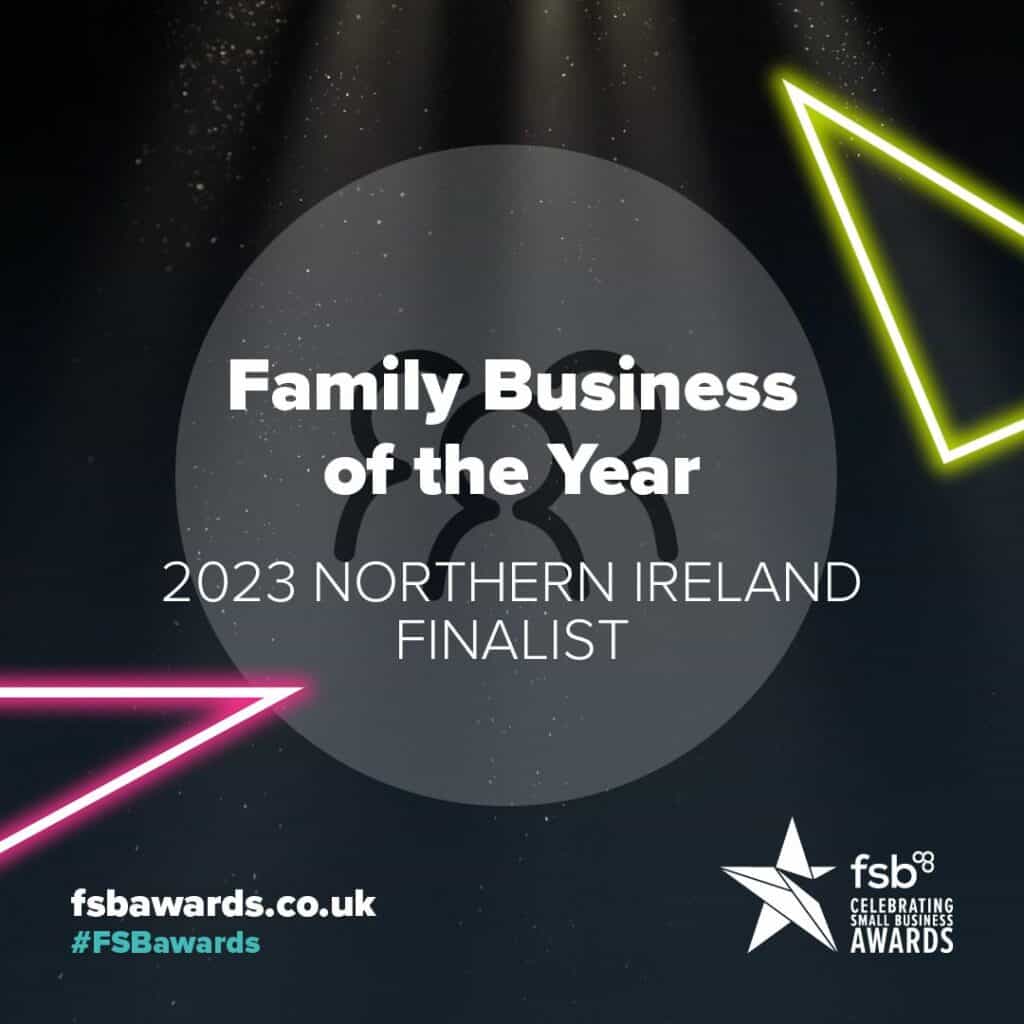 We were absolutely delighted to be shortlisted in the Northern Ireland FSB Celebrating Small Business Awards! as Family Business of the Year! 
What an honour it was to be among six other fantastic businesses shortlisted to celebrate the business hard working philosophy, family values, and incredible work from an amazing team who we are very proud of and are invested to contributing to the success of the company. 
What an amazing opportunity to be recognised and we look forward to attending the awards in April.